I debated whether to post this or not, given the sad circumstances, but then I figured that the pictures might cheer up some of you guys a little :)♥





I hope the pictures look good on your screens and not too dark/bright :| I compared my laptop with the desktop pc and the pics look completely different x_x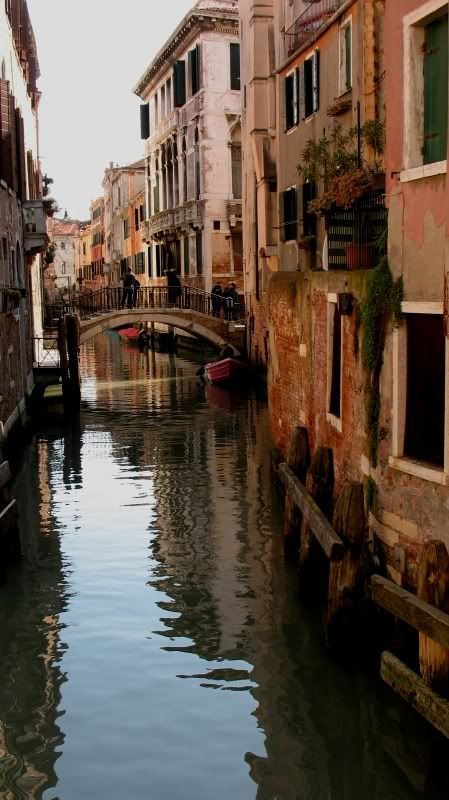 On my way towards Piazza san Marco...



Random gondola~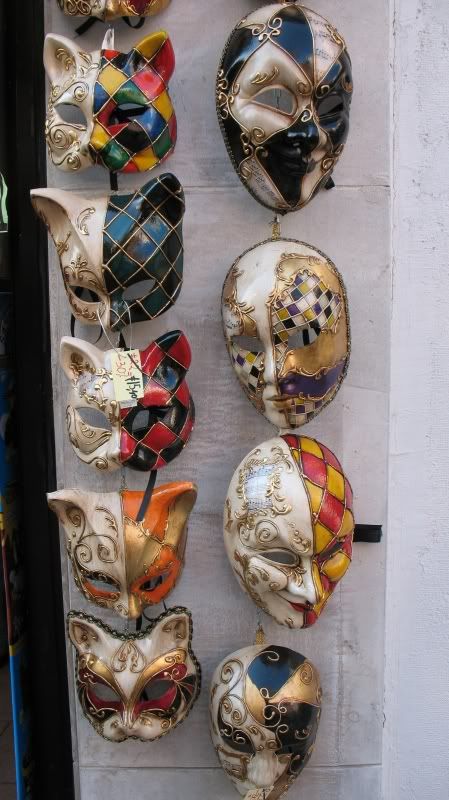 I'm always tempted to buy one of these masks when I go to Venice :x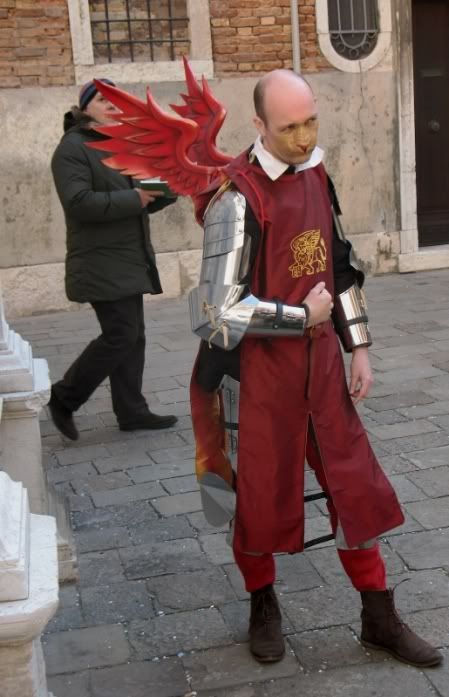 bonus points to this guy for being the first one wearing a costume that I met :3 He represents San Marco's Lion.



..idek, I really love that plant...



... and the lemons X3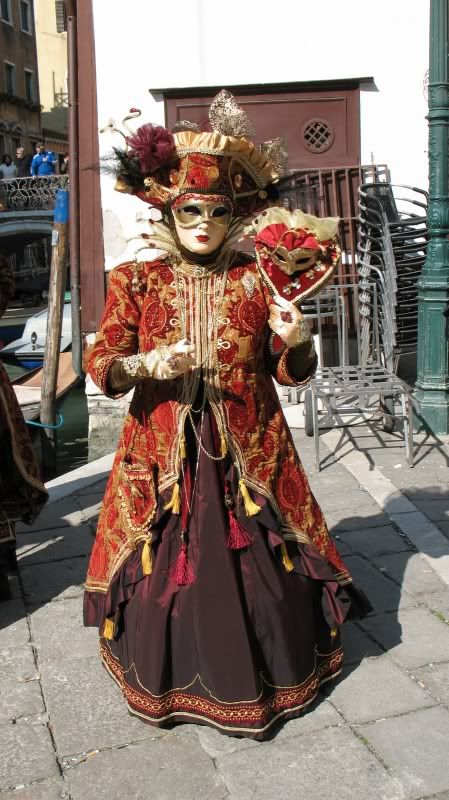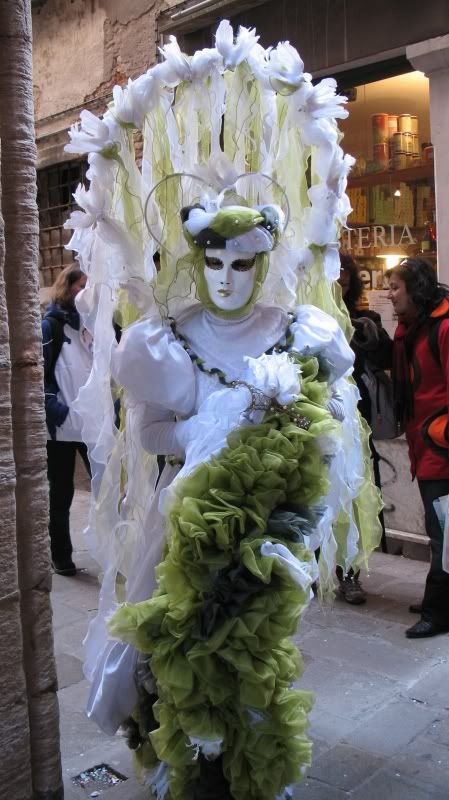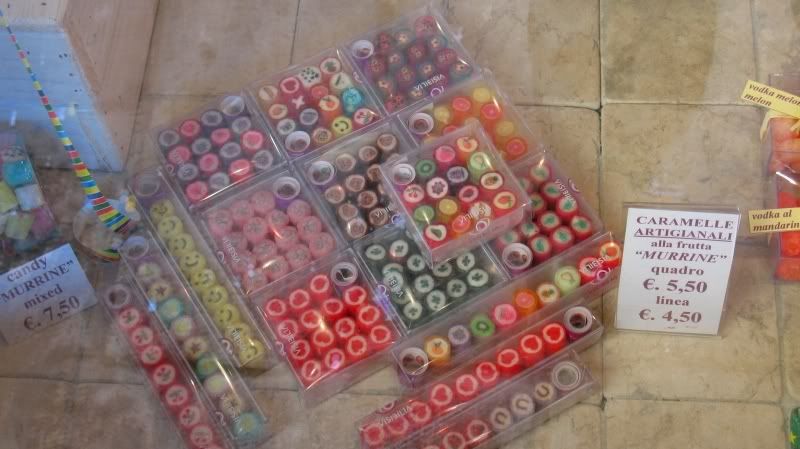 Completely random pic taken through a shop's window, but AREN'T THOSE CANDIES THE CUTEST THNG EVER? *__* kinda expensive, though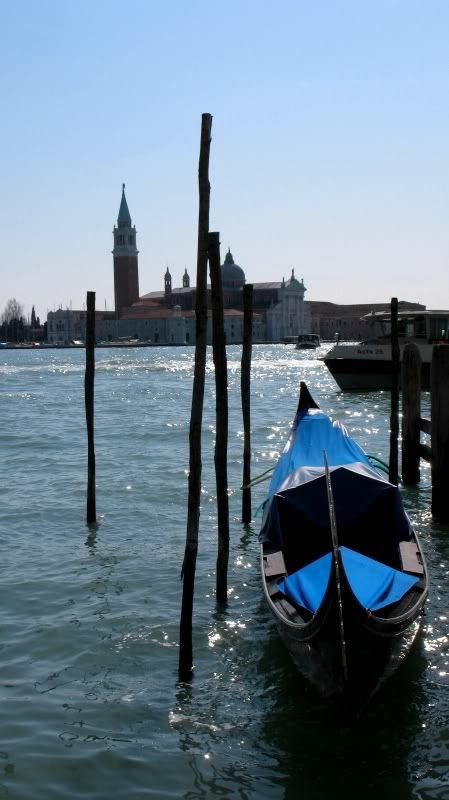 the classic pictures taken from Riva degli Schiavoni (just behind/beside San Marco's square)



and here start the pictures taken in Piazza san Marco. Only costumes from now on~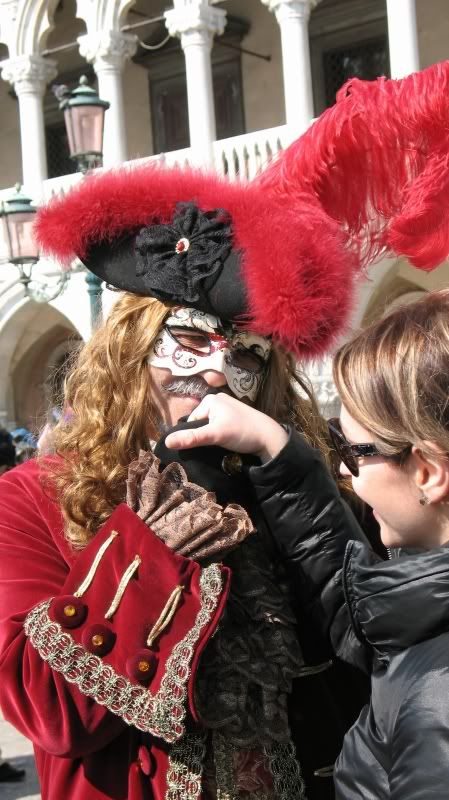 Modern-day Casanova 8D



A lovely couple with Palazzo Ducale in the background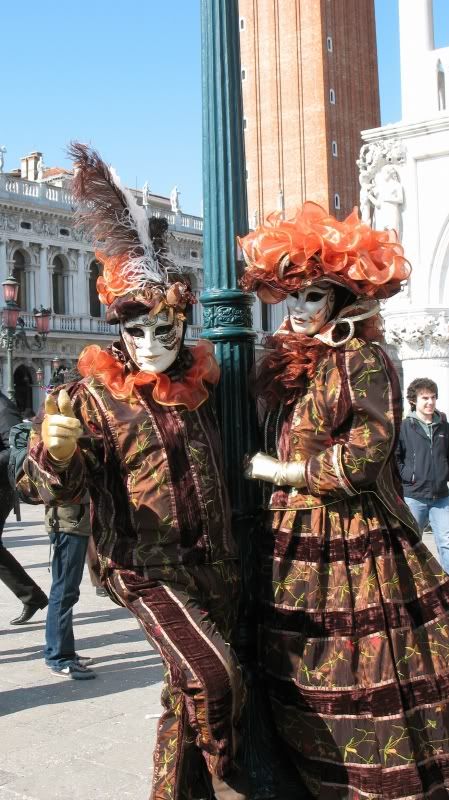 I really love this couple ♥ There were only a few people wearing costumes inspired to the fashion of the end of the 19th century, sadly :(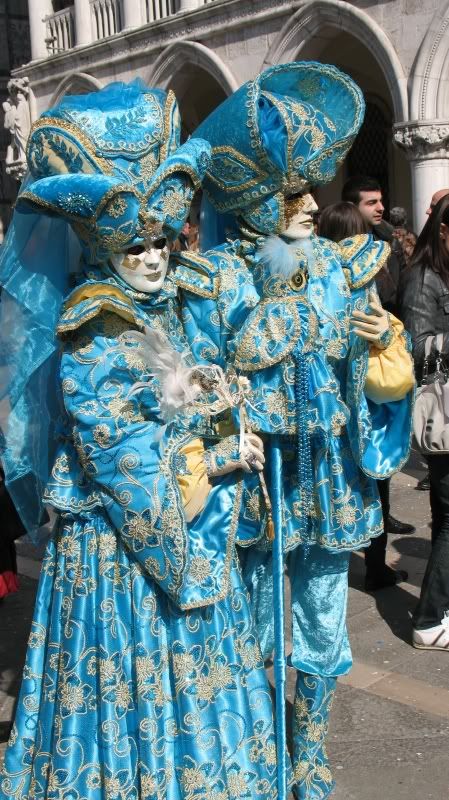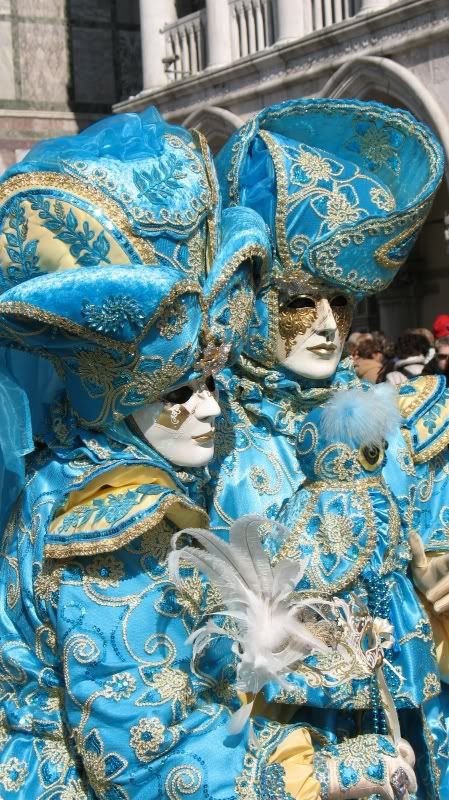 The colors, just... *O*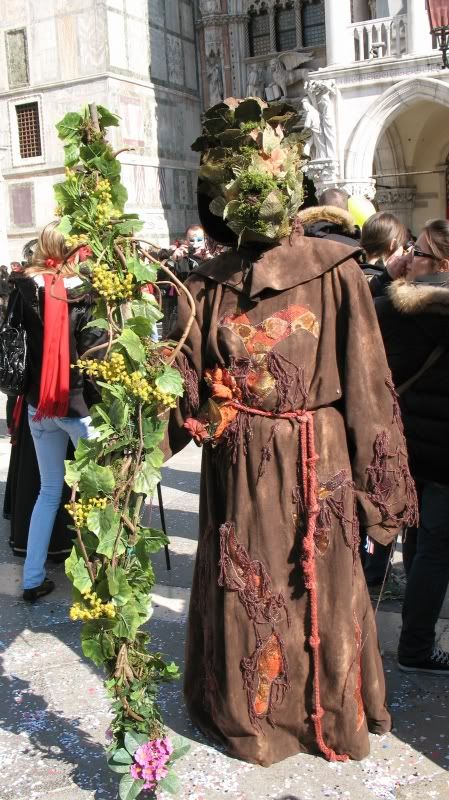 Costume possibly inspired by Arcimboldo's paintings? xD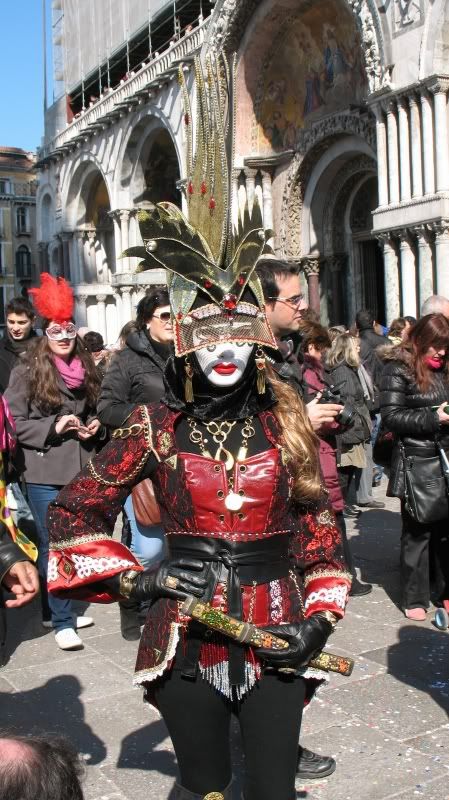 sexy leather outfit-meet-samurai-meet-Carnival of Venice? xD Guys really appreciated this lady's costume ;D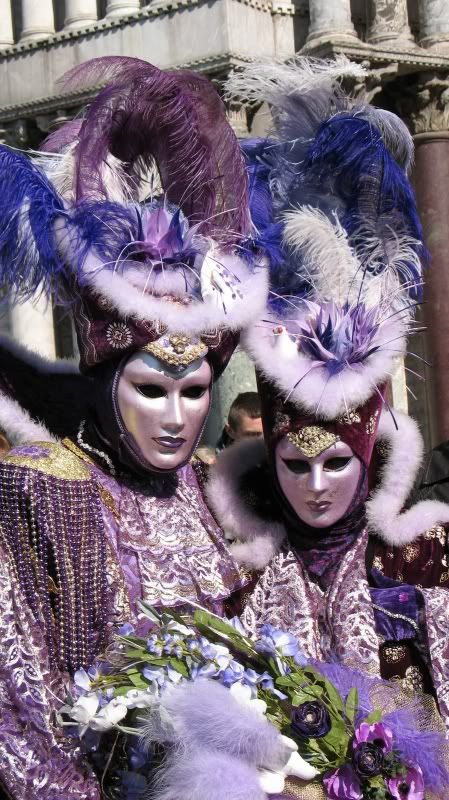 SO BEAUTIFUL OMFG *___*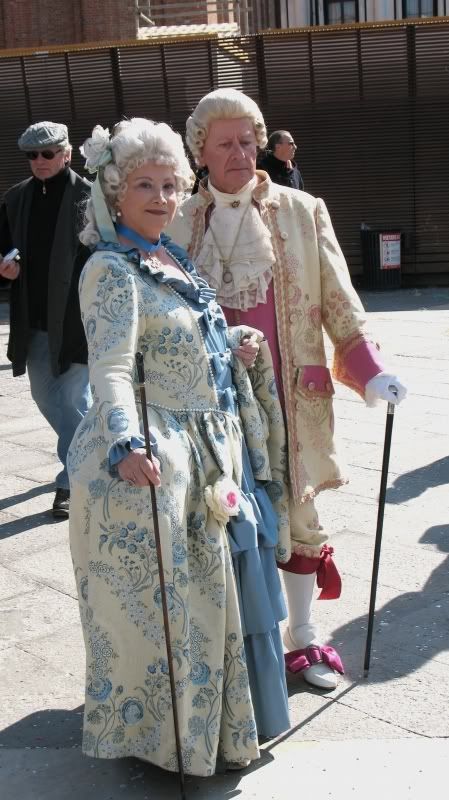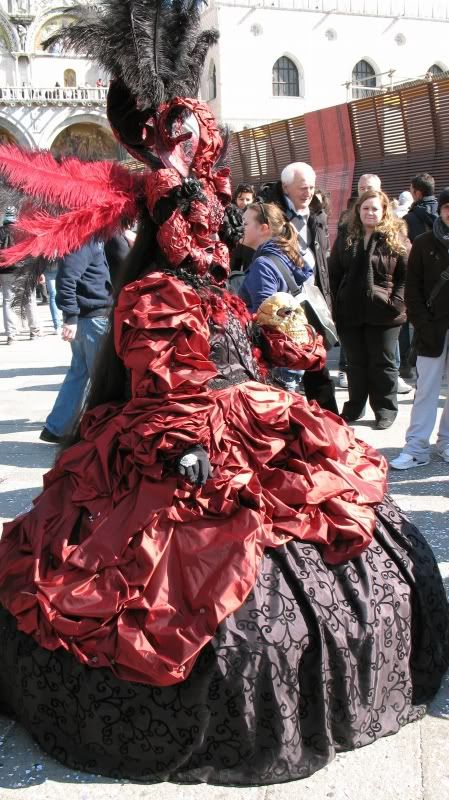 Funny Flamboyant Guy from before found himself a handsome friend ;D (also, I'm pretty sure I remember both of them from last year or the year before that~)



Cigarette break xD still very charming, though ♥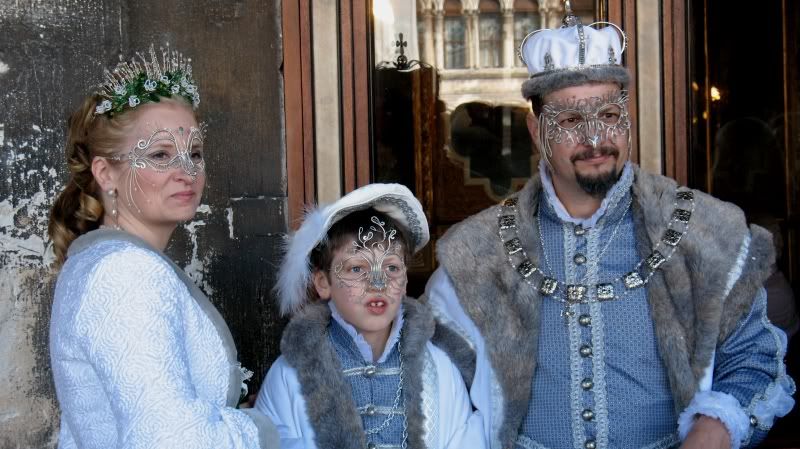 The gown was so big I couldn't fit all of it into the picture x_x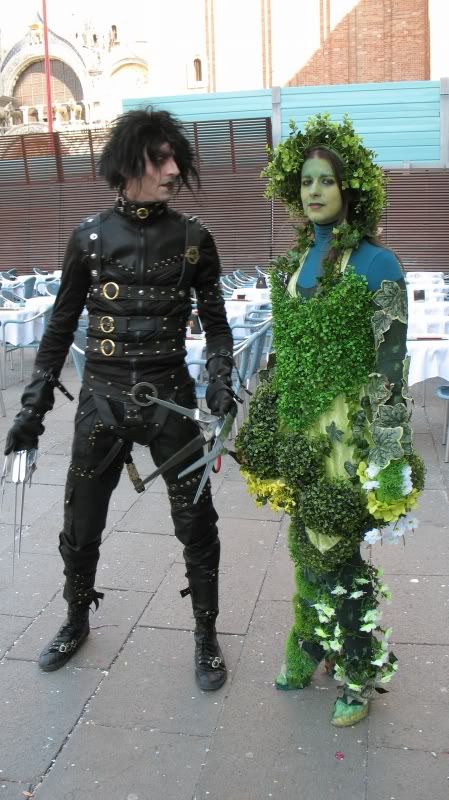 Something different from the rest ;D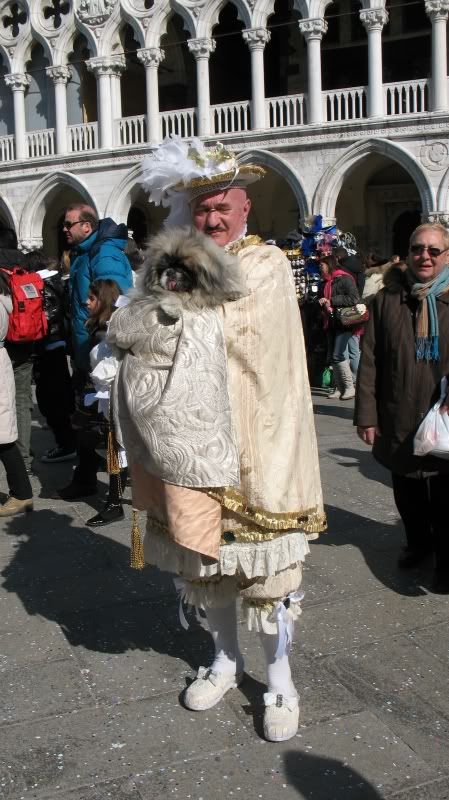 (the dog is called William)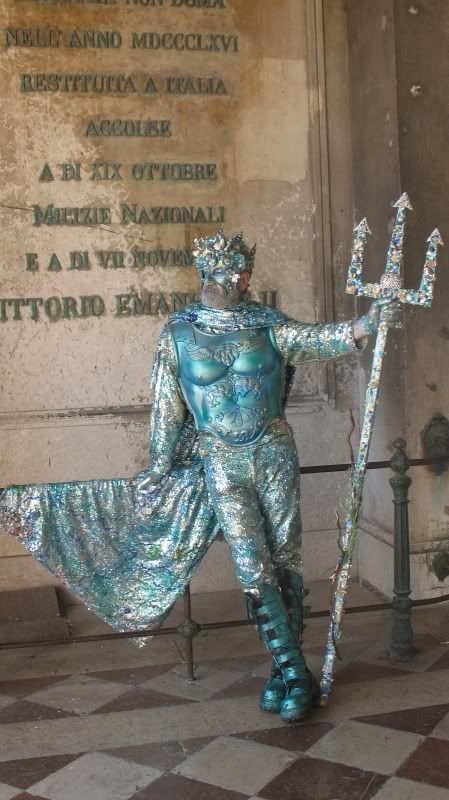 THIS ONE, OMG *_* He was covered from head to toe (literally) in glitter and sequins and rhinestones. In the sunlight he was blinding *_*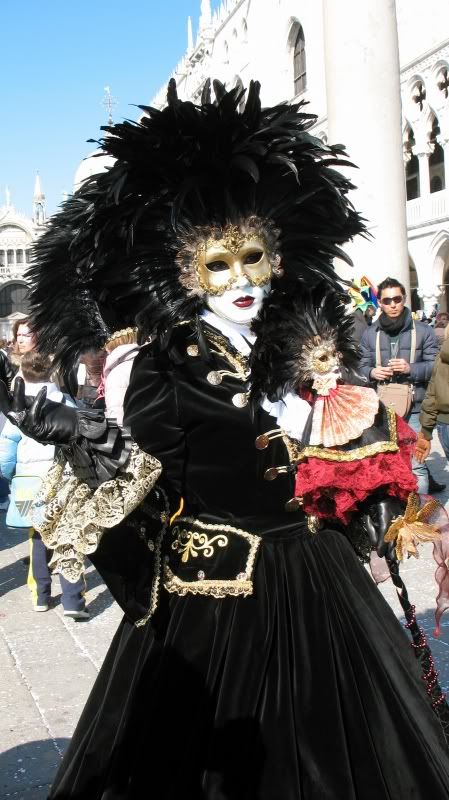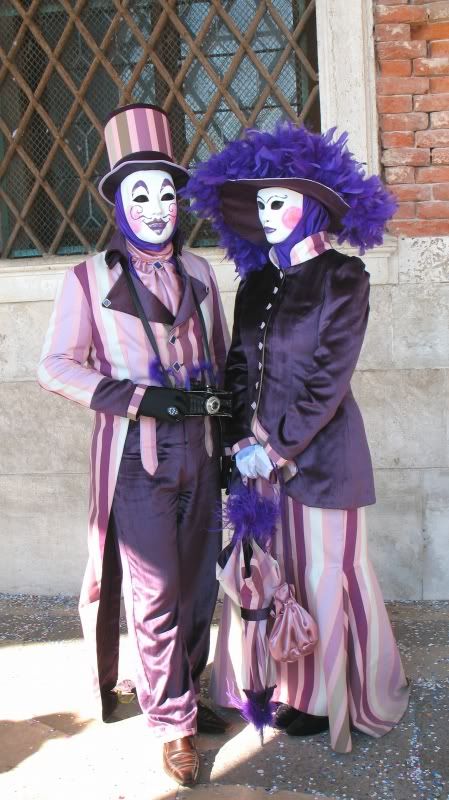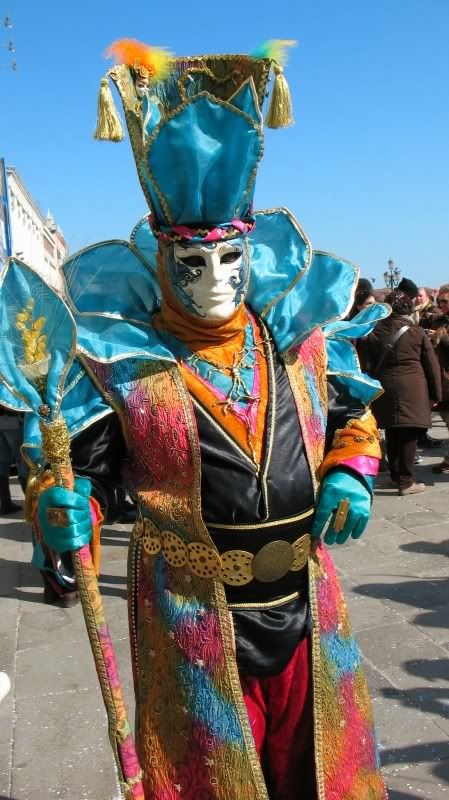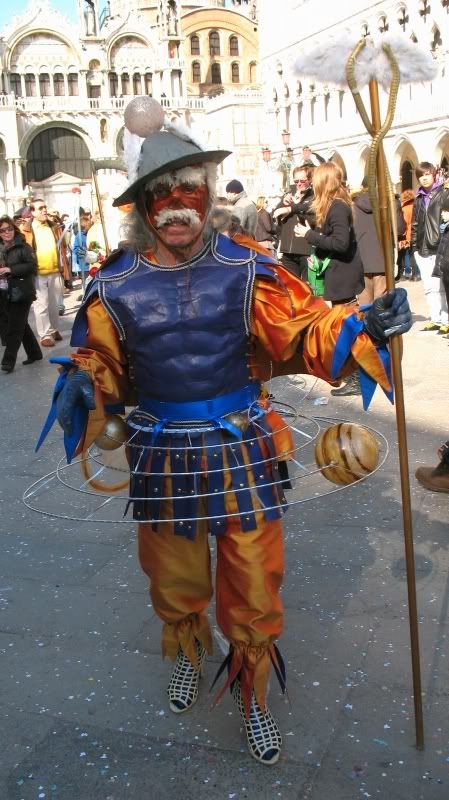 this one (and the following two) were part of a group representing the Planets... I didn't manage to take pictures of them all, though :(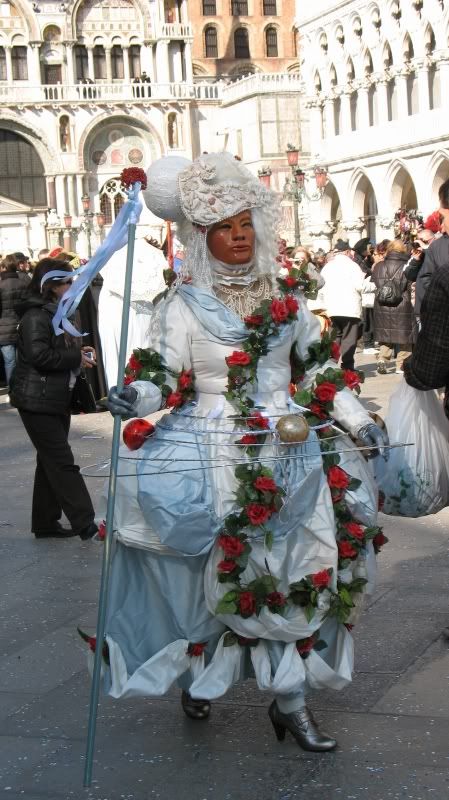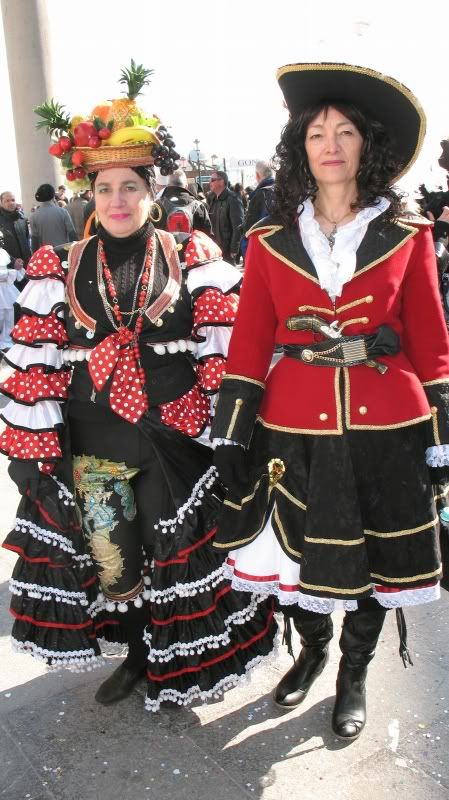 straight from the Caribbean!



*invites them to the next Gay Pride parade* ♥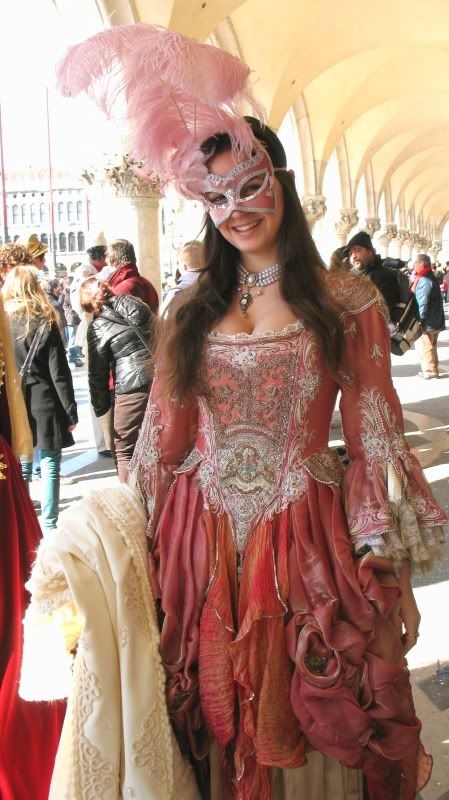 Oh dear, this poor girl XD;; I always say that camwhores should go to the Carnival, because as long as you have an even remotely interesting costume people will fall all over themselves (literally) and tear at each other (also literally) to take your picture, but she was nearly mobbed by guys asking her to take pictures with them and yelling "you're so gorgeous!!" XD;; and she is, omg *__* I elbowed my way to the front to take these pictures <.<;;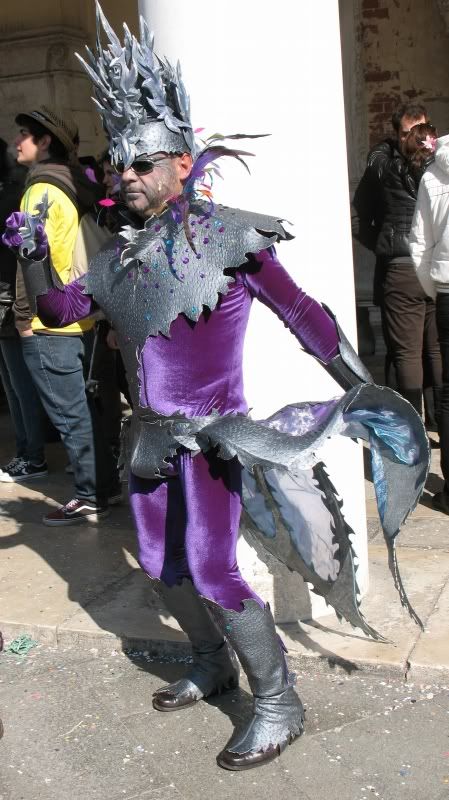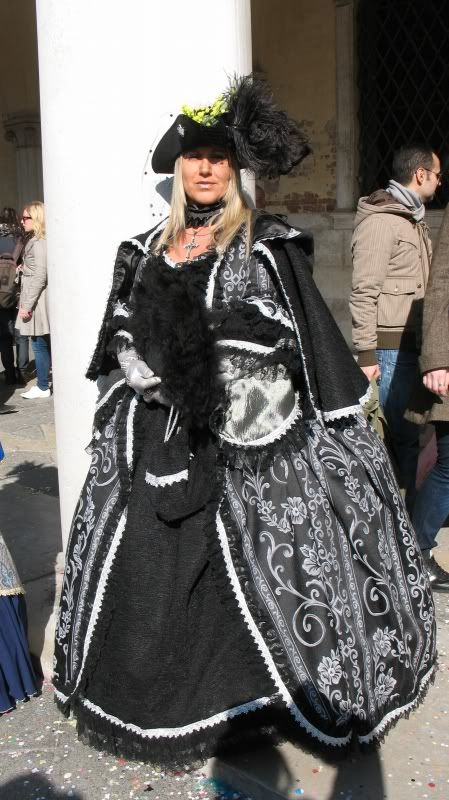 A lovely group of elves ♥ (but lmao at the man on the back, ide... xDDD)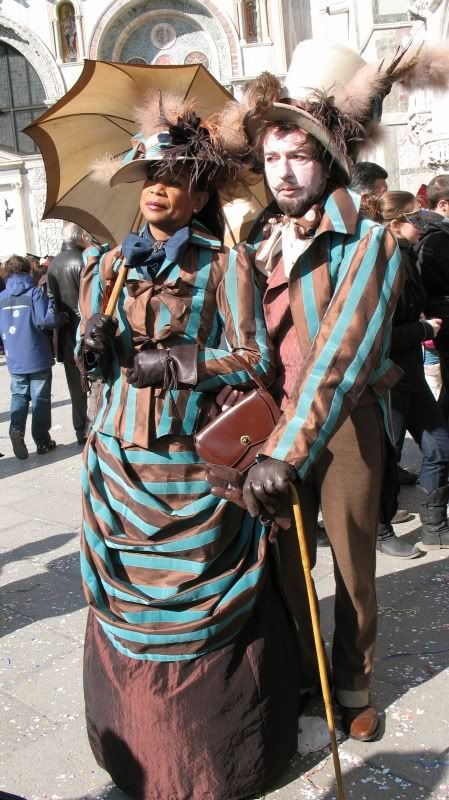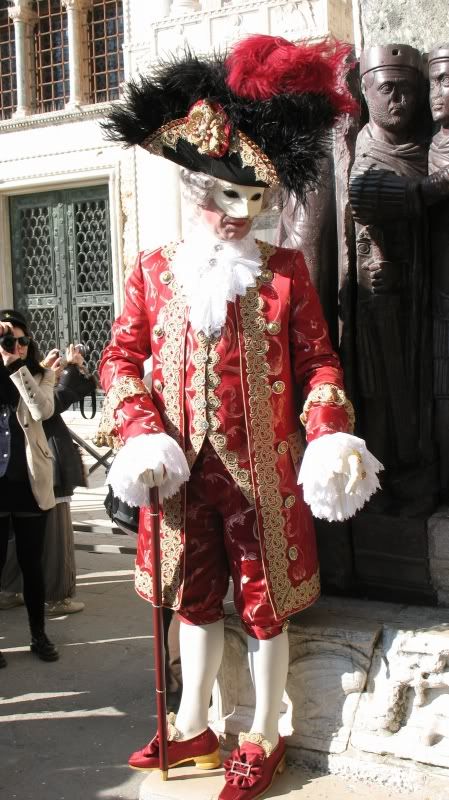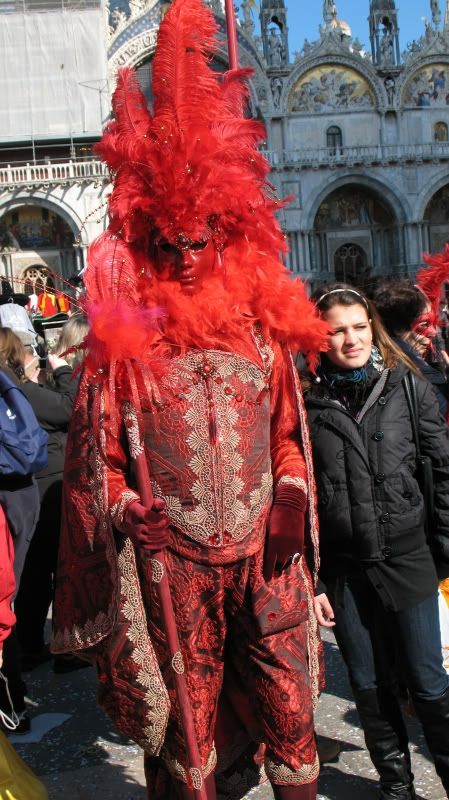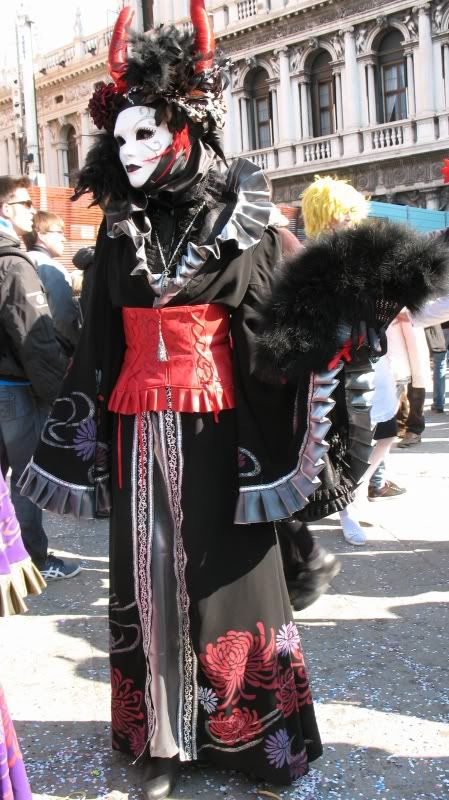 I love this costume so much *o*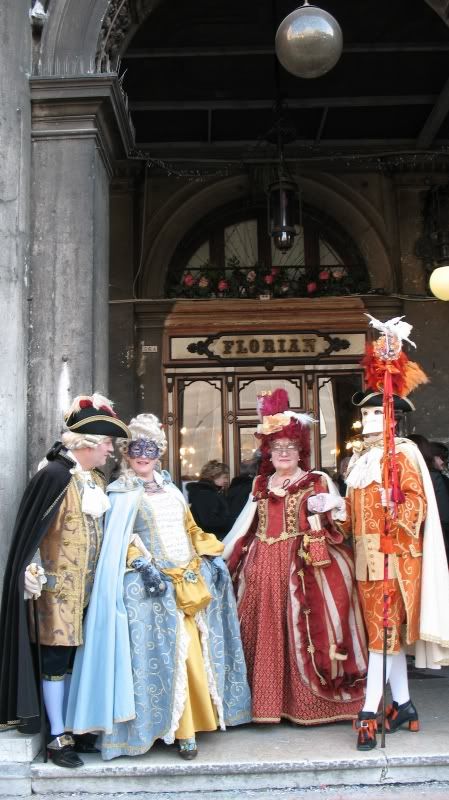 Posing in front of the famous Caffè Florian~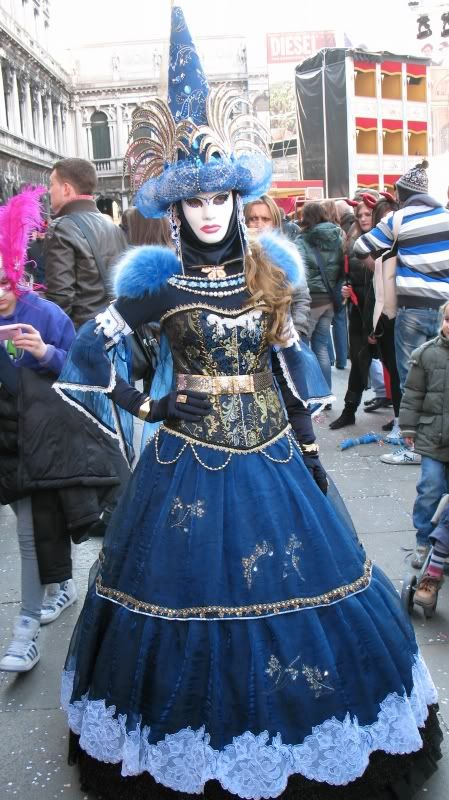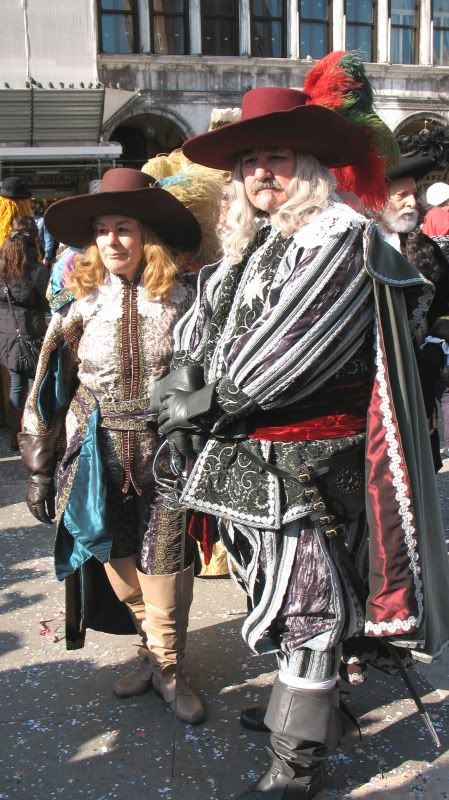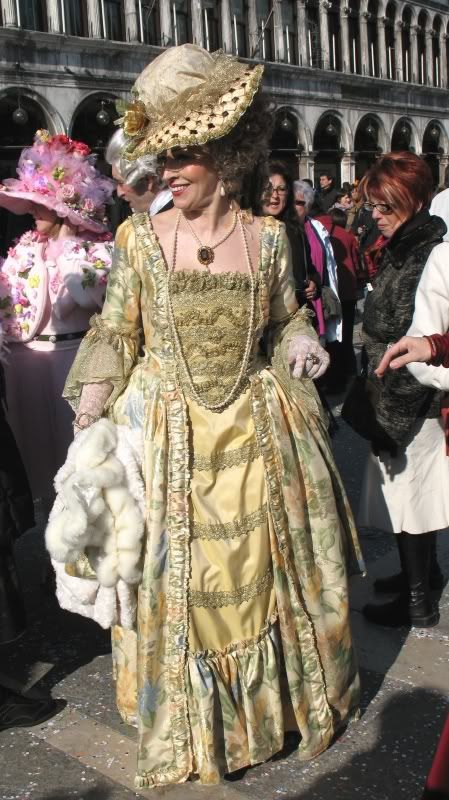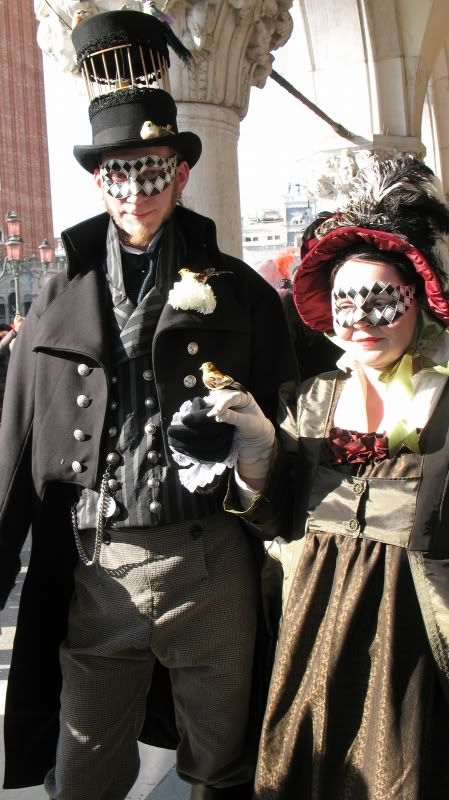 I'm kinda bummed I wasn't able to take more pics of these two (especially a full-body one), they were so lovely... the guy had an actual (fake) bird in the "cage" of his hat, don't know if you can glimpse it~



And last but not the least... XD
I really loved this Jack Sparrow, his costume was very well-done and detailed ♥ He was a favourite of Japanese high school girls, there was a swarm of them visiting Venice and they all took pics with him XD;; Sadly, I wasn't able to take a pic of Jack surrounded by uniform-wearing girls, but it was pretty epic XD


Bonus pics: sweets and cookies of Venetian pastry shops :D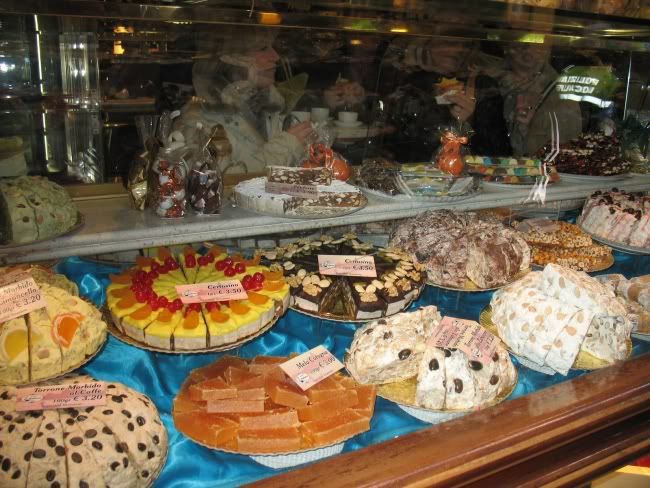 <







I hope you enjoyed this :D♥ (I also hope it wasn't boring for those of you who have seen my Carnival pics from the past years ^^;)